Full Service Family and Cosmetic Dentistry in Plano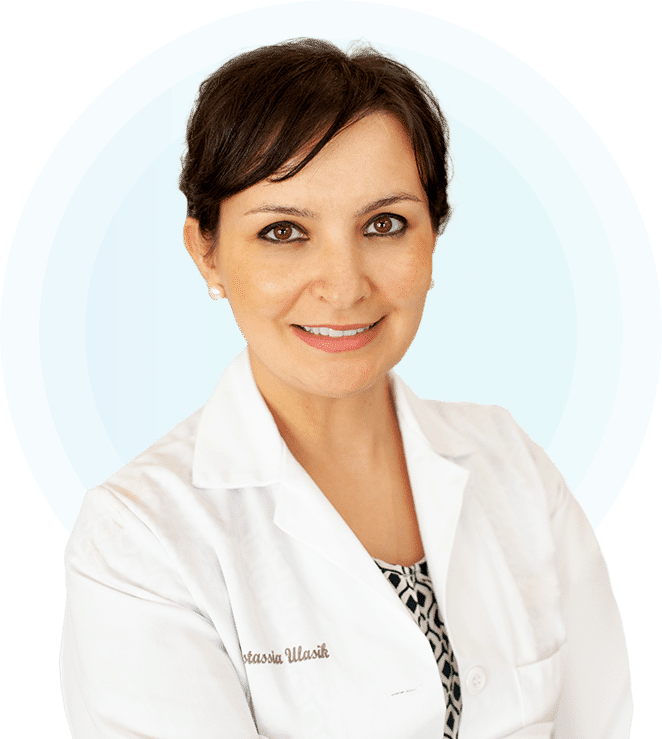 Personalized Dentistry
WITH A COMPASSIONATE TOUCH
For Dr. Nastassia Ulasik, the best part about her job can be summed up in one word, "People!" She loves spending one-on-one time with her patients so she's able to specially tailor their care in every way. To her, nothing is more fulfilling than protecting someone's health and building their confidence at the same time.
She has assembled a team of consummate professionals who share her vision for patient-centered oral health care. They work every day to ensure that patients under their care received the latest in dental treatments in a welcoming and friendly environment.
Whether you're interested in standard preventive care or need something a little more involved, Dr. Ulasik will ensure that you leave our office with a healthy, gorgeous smile.
Read Our Google Dentist Reviews
"Amazing Amazing! I'm totally satisfied with my visit today! I decided to try them out. They are literally 5 min from my home. They were so nice and welcoming! They made me feel super comfortable! Dr Ulasik was so sweet and did a great job on my treatment today!" – MARIA N., PLANO, TX

"Fantastic service and friendly staff! Exceeded my expectations they are the best in town" – ANA C., RICHARDSON, TX
Our Plano Dentist office is located at the Southeast corner of Parker Rd. and Independence Rd. in the Independence Square shopping center near Starbucks with easy access from the Tom Thumb parking lot.