Full Service Family and Cosmetic Dentistry in Plano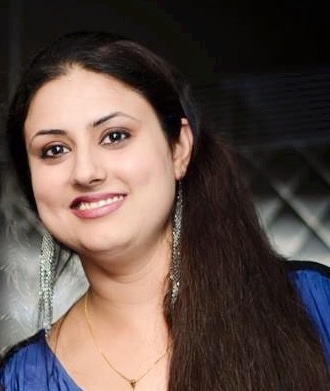 Personalized Dentistry
WITH A COMPASSIONATE TOUCH
For Dr. Simran Bhalla, the best part about her job can be summed up in one word, "People!" She loves spending one-on-one time with her patients so she's able to specially tailor their care in every way. To her, nothing is more fulfilling than protecting someone's health and building their confidence at the same time.
She has assembled a team of consummate professionals who share her vision for patient-centered oral health care. They work every day to ensure that patients under their care received the latest in dental treatments in a welcoming and friendly environment.
Whether you're interested in standard preventive care or need something a little more involved, Dr. Bhalla will ensure that you leave our office with a healthy, gorgeous smile.
Welcome to Independence Dental, your trusted dental practice in Plano, TX. Our experienced team of dental professionals is dedicated to providing exceptional care for our patients. At Independence Dental, we understand the importance of a healthy and beautiful smile, and we strive to help our patients achieve optimal dental health through our comprehensive range of dental services.
Conveniently Located, Your Dentist in Plano, TX 75075
Independence Dental is conveniently located in Plano, TX at 3100 Independence Pkwy #204. Our location is easily accessible from all areas of Plano and the surrounding communities. We understand that convenience is an important factor when choosing a dentist, and we are committed to making dental care as easy and accessible as possible for our patients.
We Provide Exceptional Dental Care for Our Patients
At Independence Dental, we take pride in providing our patients with exceptional dental care. Our team of experienced professionals is dedicated to ensuring the comfort and satisfaction of each and every patient.
We use the latest techniques and technologies to provide our patients with the highest quality care, and we strive to create a welcoming and friendly environment that puts our patients at ease. The happiness and health of our patients is our biggest priority.
Dental Services Offered
At Independence Dental, we offer a wide range of dental services to meet the needs of patients of all ages. Our experienced team of dental professionals is dedicated to helping you achieve optimal oral health and a beautiful smile. Our services include:
Restorative Dentistry: We offer a variety of restorative treatments to repair damaged or decayed teeth, including fillings, crowns, bridges, and dentures.
Cosmetic Dentistry: Our cosmetic services can help enhance the appearance of your teeth and give you the smile you've always wanted. We offer teeth whitening, veneers, and Invisalign clear aligners.
Family Dentistry: We provide comprehensive dental care for patients of all ages, from children to seniors.
Emergency Dental Care: We provide same-day emergency dental services for patients in need.
We understand the importance of regular dental checkups and preventive care. By visiting us regularly, you can help maintain good oral health and prevent dental problems before they arise. Our team will work with you to create a personalized treatment plan to meet your individual needs and goals.
Getting the Most Out of Your Dental Insurance
We believe that everyone should have access to high-quality dental care, which is why we are committed to helping our patients get the most out of their dental insurance benefits. Our team is knowledgeable about dental insurance plans and will work with you to help you understand your coverage and maximize your benefits. We also offer a variety of payment options to make dental care affordable and accessible for all of our patients.
Call Us Today and Schedule Your Appointment
If you're looking for a dentist in Plano, look no further than Independence Dental. We welcome new patients and offer convenient scheduling options to fit your busy schedule. To schedule an appointment, you can call our office at (972) 915-0400 or or request an appointment online. 
We look forward to serving you and your family with your dental needs. Contact us today for dental appointment information.
Read Our Google Dentist Reviews
"Amazing Amazing! I'm totally satisfied with my visit today! I decided to try them out. They are literally 5 min from my home. They were so nice and welcoming! They made me feel super comfortable! Dr Bhalla was so sweet and did a great job on my treatment today!" – MARIA N., PLANO, TX

"Fantastic service and friendly staff! Exceeded my expectations they are the best in town" – ANA C., RICHARDSON, TX
Our Plano Dentist office is located at the Southeast corner of Parker Rd. and Independence Rd. in the Independence Square shopping center near Starbucks with easy access from the Tom Thumb parking lot.