Porcelain Veneers in Plano Make You Smile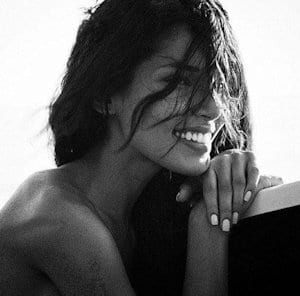 A study by Wakefield Research revealed that more than one-third of American adults don't like the appearance of their smile. According to the study, 36% of that one third believe they would have a better social life if they had a better smile and 22% of Americans think that better teeth would lead to a better love life. In addition, 77% of women think crooked teeth are worse than a receding hairline in a potential love interest and 78% of Americans perceive adults with crooked teeth to be unsuccessful. As a cosmetic dentist for Plano porcelain veneers, we can fix chips, discoloration, small gaps, crowding and other flaws of your smile's appearance. Porcelain veneers have been one of the most recognized and effective cosmetic treatments available today to fix your teeth's imperfections and get the attractive smile of your dreams.
What Are Veneers?
Veneers are custom-made thin shells that are applied to the front surface of the teeth to cover imperfections. Dental porcelain veneers are constructed from a very thin, yet durable, translucent ceramic material and are bonded to the front of each tooth to form a beautiful, natural-looking smile. Porcelain veneers are a popular, virtually painless cosmetic dentistry procedure that can correct a wide variety of common dental imperfections including chipped teeth, discoloration, and minor crowding. Dr. Ulasik, a cosmetic dentist in Plano, will make you smile in as little as two appointments.
Benefits of Plano Porcelain Veneers
Porcelain veneers are one of the most preferred cosmetic treatments to transform smiles. They are custom-made for each patient. Dental porcelain veneers cover just the front portion of the tooth, where dental crowns cover the entire tooth making porcelain veneers a minimally invasive dental procedure and one of the most conservative cosmetic treatments. Veneers are only bonded to teeth's front surfaces, minimizing the amount of tooth preparation needed. The use of porcelain for veneers transformed the process to receive veneers and the final results you will achieve. One of the characteristics of porcelain is that it mimics natural enamel giving your dentist in Plano an opportunity to provide you with an esthetic natural looking restoration. Secondly, porcelain is stain-resistant making porcelain one of the best products to achieve a bright smile. Teeth with large white spots, such as hypocalcifications or fluorosis, dark stained teeth, cracked teeth, abnormally shaped teeth, or minor crowding can be fixed in just a couple of visits.
Are Porcelain Veneers Right For Me?
Smile makes you feel better about yourself and your smile affects how others see you. Feeling insecure about your smile's appearance can make you miss out on a lot of great moments in your life. Addressing your smile's appearance can help you to regain confidence. If you are ready to stop feeling insecure about the appearance of your smile, it is time to see if porcelain veneers are right for you. Talk to your dentist in Plano about the ways to improve your smile.
About Dr. Nastassia Ulasik
Independence Dental provides full range of dental services to patients of all ages to achieve a beautiful and healthy smile. In addition to general dentistry and family dentistry, we offer many other specialty services, including cosmetic dentistry. Dr. Nastassia Ulasik is a local leader in comprehensive cosmetic dentistry and natural-looking smile makeovers. To discuss your options or to learn more about how we can enhance beauty of your smile, we invite you to contact Independence Dental at (972) 915-0400 or schedule consultation for smile evaluation.